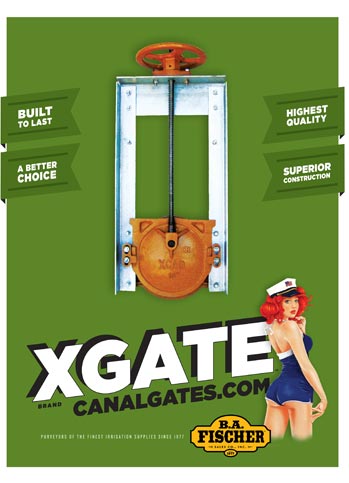 B. A. Fischer Sales Co., Inc. is a distributor for the X-Gate low head canal gates.
B. A. Fischer has been manufacturing and distributing top quality ag irrigation products in the US and Canada since 1977 and is a full line agricultural irrigation distributor.
X-Gate low head canal gates are available in both flat back and spigot back styles in a variety of lengths with features like stainless stem and galvanized guide rails that meet or exceed the industry standards.
Please see the X-Gate specification sheet and price list for more information. We believe you will find the prices very competitive and the quality will meet your requirements.
We have many low head X-Gates in stock and ready for delivery. If you have any questions, please don't hesitate to give us a call.
For a quotation give us a call at: 888-375-1411